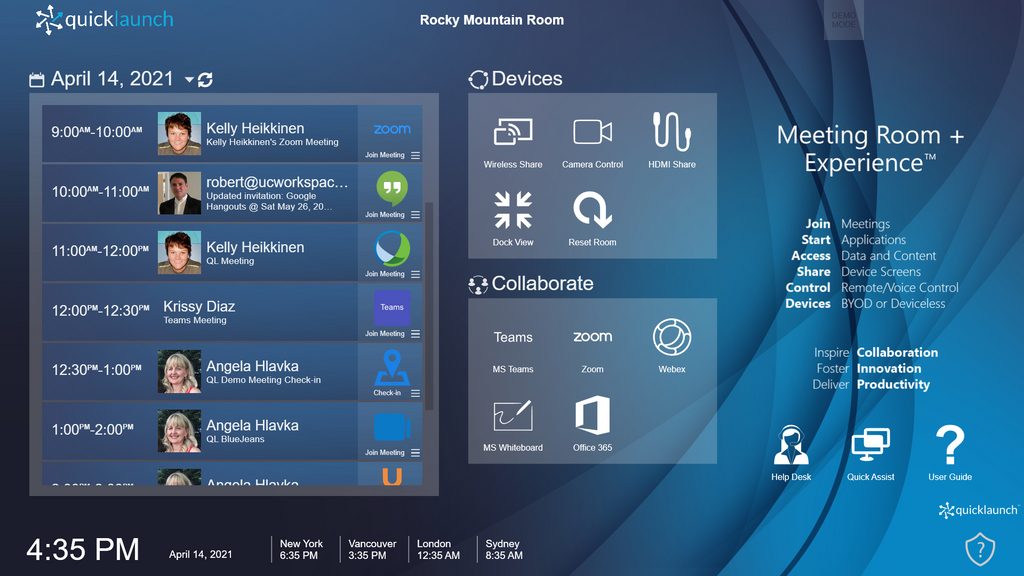 Quicklaunch Standard Edition to Ultimate Edition 3 Years Maintenance
Quicklaunch™ is a simple and secure meeting room interface that transforms a PC into a  Powerful One Touch Meeting Space. Exchange And Google Calendar Support. Enhanced Security and SFB Integration.
Includes 36 months maintenance and support
NOTE: You must already own Quick Launch SE  in order to use this Upgrade License.